Multicap regularly organizes seminars and partner events to keep you informed of the latest developments.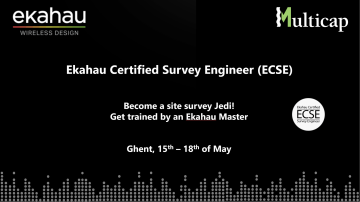 Ekahau Certified Survey Engineer (ECSE) Training
We organize an ECSE training from May 15th till May 18th in Ghent for everyone interested in proper Wi-Fi design, site surveys, predictive design, spectrum analysis and troubleshooting. Not yet an EKahau user? No problem! Also for you this can be a great step towards good design practices! Read more.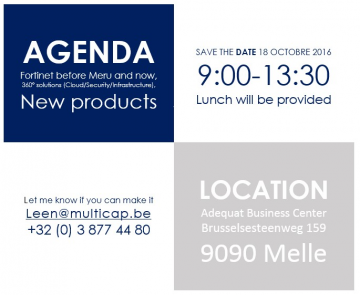 Fortinet 360° Update Event
The 18th of October Multicap and Fortinet want to inform their partners about the evolution Fortinet made and what they are planning in the future. For more information click here.

Webinar Ekahau and Multicap
Ekahau and Multicap are organizing a webinar on the 19th of October 2016. We will be intoducing you to the Ekahau Site Survey & Planner (ESS) and we will provide you with some helpfull tips and tricks.
Registrations are closed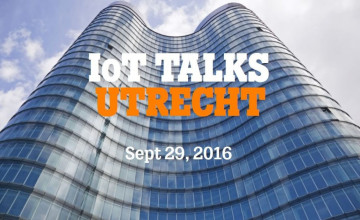 TELE2 IoT talks Utrecht
Thursday the 29the of September Multicap will participate in the conversation of the future, IoT. More information on the following link.

InfoSecurity.be Is ready
The 15the & 16the of June is getting closer and this means InfoSecurity.be Exhibition is getting ready for action. More information on the following link.

Mojo Roadshow
The event to learn all about the latest developments within Mojo Networks. You can find all information on the following link.

Multicap on IoT Conference
Come visit us at our Multicap stand together with Tele2 on the Internet of Things conference on the 6th of April. You can find more information on the following link.

Multicap -ZyXEL partner kick-off
Multicap has the distribution rights acquired over the ZyXEL product portfolio.
In a dynamic and compact seminar we want together with ZyXEL, share the latest developments in the field of (wireless) technology to share with you and translate into opportunities for you.